The place to go to is New York I want to go and see the Statue of Liberty.New York is the most popoular city in the United States and the center of the New York Metropolitan Area is one of the most populous metropolitan areas in the world. New York exerts a significant impact upon global commerce, finance, media, art, fashion, research, technology, education, and entertainment. New York City is located in the Northeastern of the United States, in southeastern New York State, approximately halfway between Washington, D.C. and Boston .The location at the mouth of the Hudson River, which feeds into a naturally sheltered harbor and then into the Atlantic Ocean, has helped the city grow in significance as a trading city. Much of New York is built on the three islands of Manhattan, Staten Island, and Long Island, making land scarce and encouraging a high population density.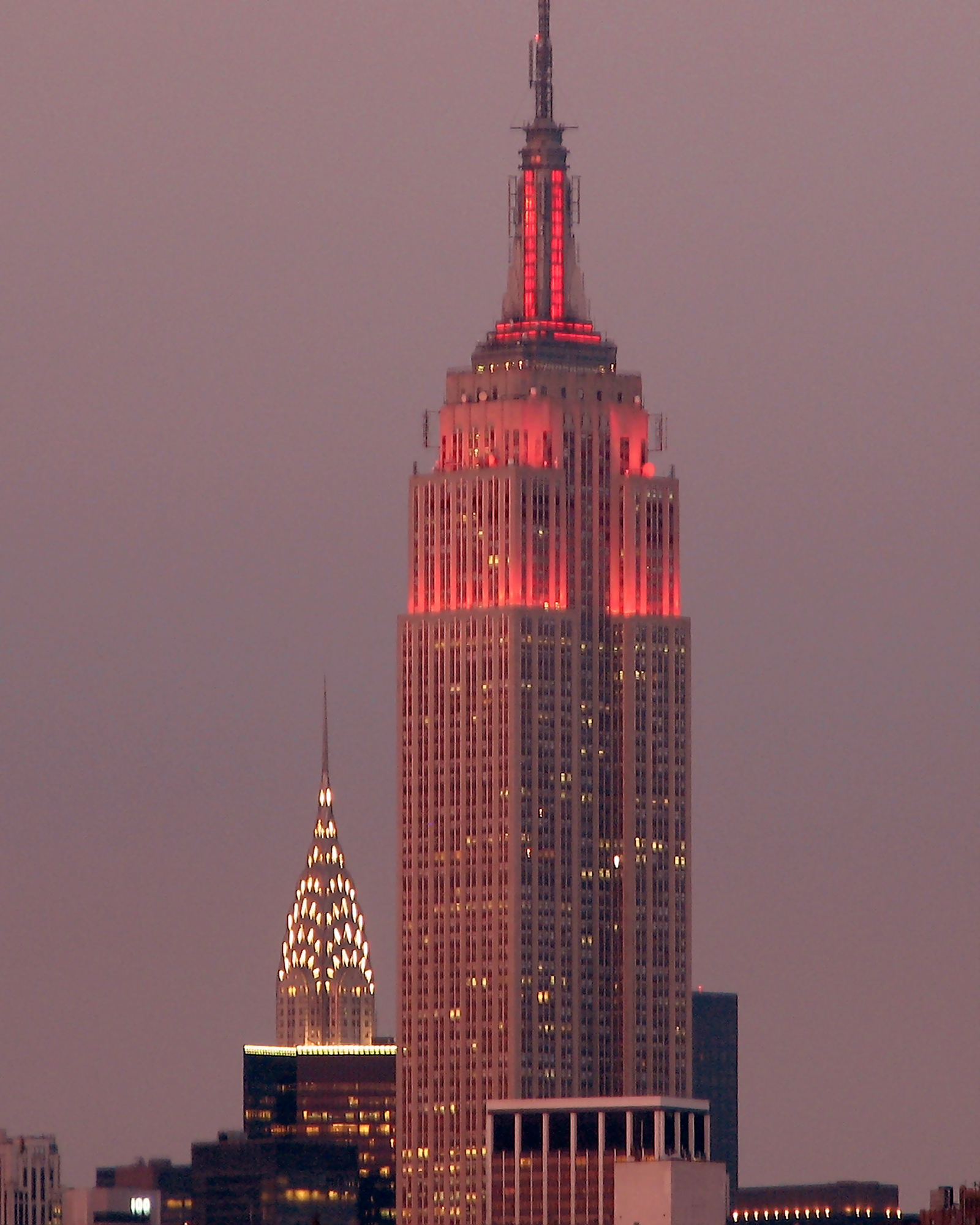 New York has architecturally noteworthy buildings in a wide range of styles and from distinct time periods from the saltbox style Pieter Claesen Wyckoff House in Brooklyn, the oldest section of which dates to 1656, to the modern Freedom Tower, the modern skyscraper currently under construction at the World Trade Center in lower Manhattan.Manhattan's skyline with its many skyscrapers is universally recognized, and the city has Art Deco been home to several of the tallest buildings in the world.The style of the Chrysler Building (1930) and Empire State Building (1931), with their tapered tops and steel spires, reflected the zoning requirements.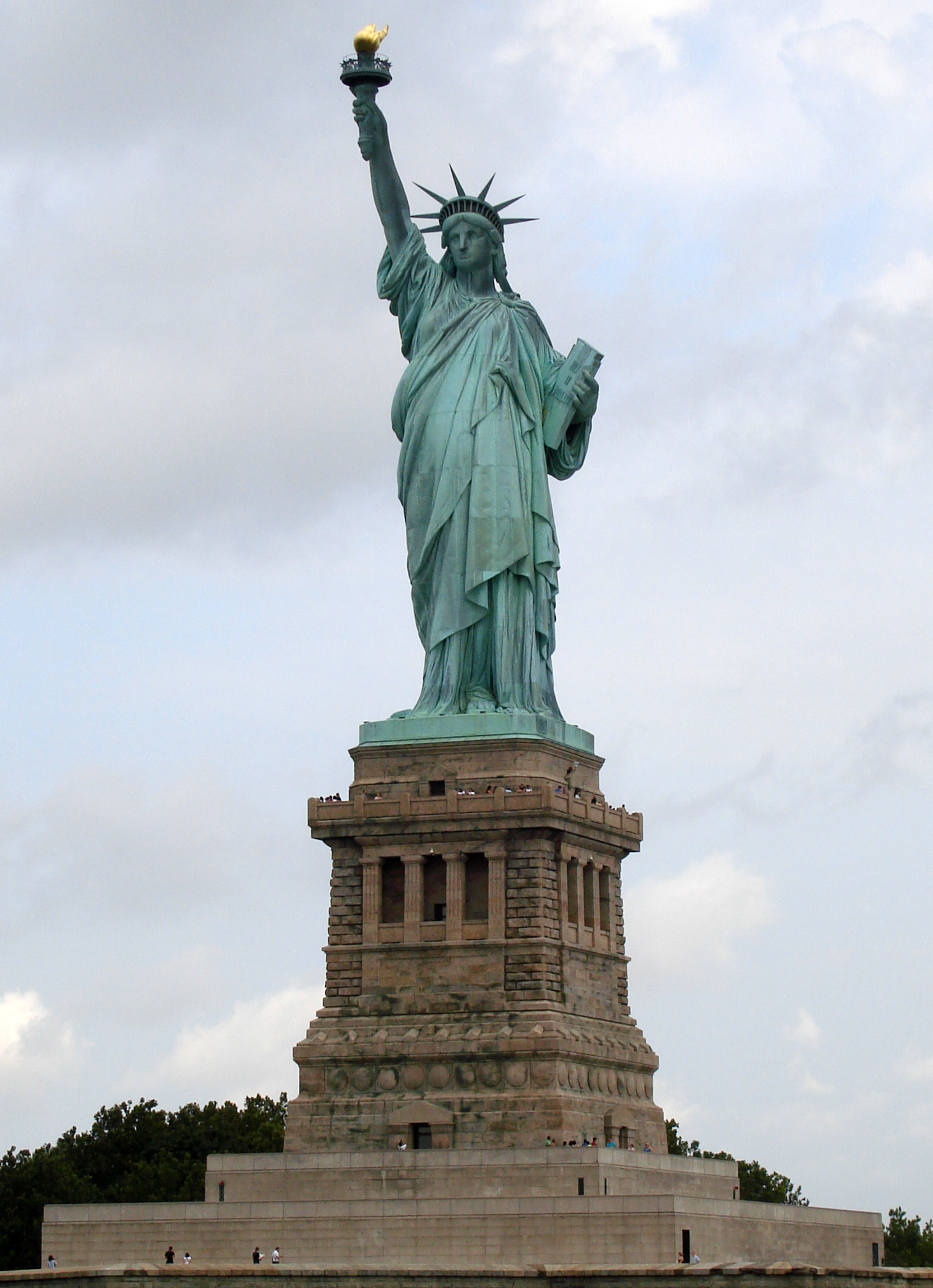 Statue of Liberty National Monument is a national monument comprising Liberty Island and Ellis Island in New York Harbor. It includes the,Statue of Liberty situated on Liberty Island, and the former immigration depot on Ellis Island. The Statue of Liberty was dedicated in 1886. The immigration station at Ellis Island opened in 1892 and closed in 1954.President Calvin Coolidge used his authority under the Antiquities Act to declare the statue a national monument in 1924. In 1937, by proclamation 2250, President Franklin D.Roosevelt expanded the monument to include all of Bedloe's Island, and in 1956, an act of Congress officially renamed it Liberty Island. Ellis Island was made part of the Statue of Liberty National Monument by proclamation of President Lyndon Johnson in 1965.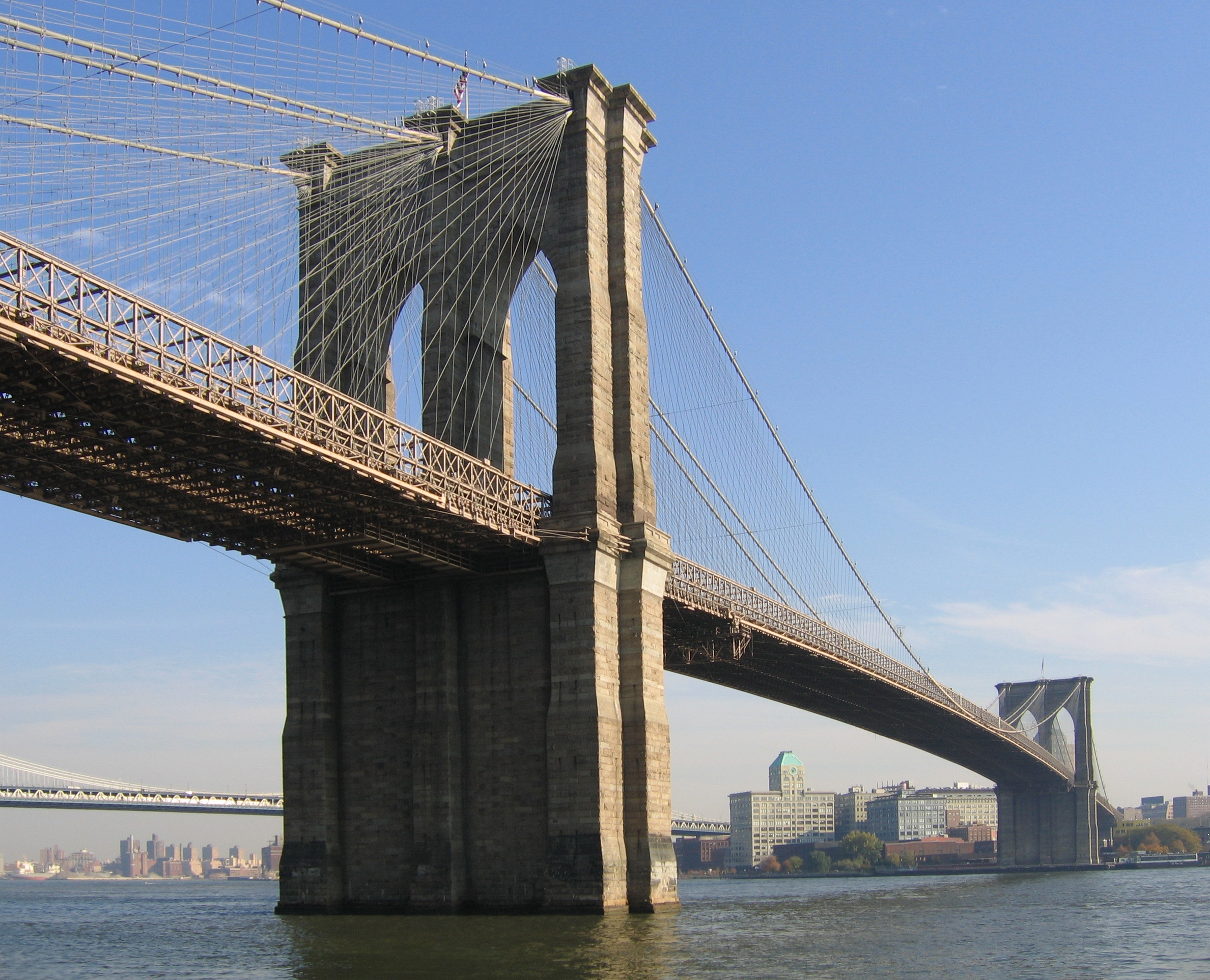 The Brooklyn Bridge is one of the oldest suspension bridges in the United States. Completed in 1883, it connects the New York City boroughs of Manhattan and Brooklyn by spanning the East River. With a main span of 1,595.5 feet (486.3 m), it was the longest suspension bridge in the world from its opening until 1903, and the first steel-wire suspension bridge. Originally referred to as the New York and Brooklyn Bridge and as the East River Bridge.